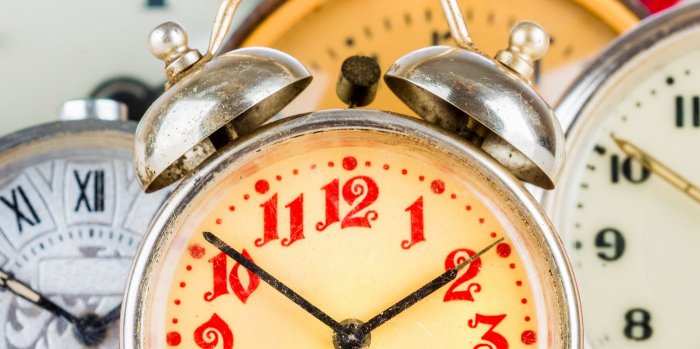 Time management is not only an important aspect of business success but also for personal development. Keeping time can be a demanding task if you are running an organization and your personal life, more so family life, concurrently. Although, with the current technological developments, you can always get top time management apps to assist you in this vital part of life.
Provided here are the top business manager apps for time management:
Clear

This is a gesture-based task management app developed for iOS and Mac devices. With clear one can be able to create and manage separate lists to organize daily tasks and also set for reminders. This app is easy to use as it can be adjusted easily by pulling down a task and swiping this off the screen once it's completed. Also, one can create multiple lists and schedules. These lists and schedules can be synced between with an iPhone, Mac desktop, Apple Watch, iPad and iPod touch. The cost of Clear for iPhones is $4.99 and $9.99 for desktops.
Rescue Time

One is able to know how they have spent their time with this app. Time is automatically tracked on application and websites. Detailed reports are then sent based on the activities while advising one on how they could have been more productive. The Premium version has an ability to block distracting websites while also tracking offline activity. The app is compatible with Mac, PC, Android and Linux. A payment of $72 per year is needed but the first four months are free.
My Minutes

This app is known for its personal time management for iPhones and Android. Concerning time management, this app allows one to set a goal, for example, spending some minutes or hours in one activity and lets one know when they are done. This app costs $2.99 for iPhones.
OmniFocus

This is a task management and scheduling app for iPhones, iPads, Macs and Apple Watch. The purpose of this app is to show users what's due and when completed tasks review and syncs between one's phone and desktop. The price for a standard iPhone version is $39.99 while Pro goes for $59.98. You can get Mac desktop application standard at $39.99 and Pro at $79.99
TripIt

This app brings together your travel plans into a single itinerary for a well-off entrepreneur who wishes to stay atop of his or her travel plans. All the travel information is managed in this app regardless of the website one used to purchase the ticket.
In addition to checking departure times, one can know the direction of the airport and weather reports. If there are delays, then a notification will prompt. The basic app is free, but Pro version costs $49 a year and TripIt for Teams version costs $29 a month and supports up to 10 users. This app works on iPhones, iPads, Android, Blackberry and Windows Phone 7, as well as Macs and PCs.