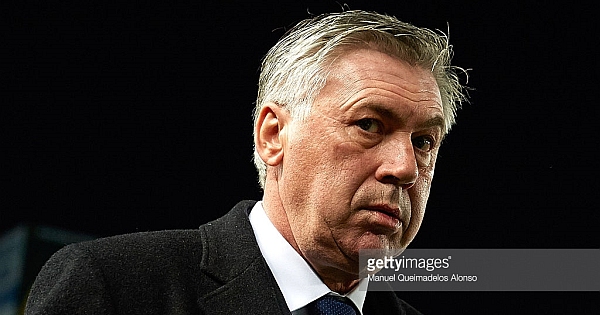 Best 5 Football Managers in La Liga 2015 are Marcelino Garcia Toral (manager of Villarreal CF), Francisco Javier Rodríguez Vílchez (manager of Almeria ), Diego Pablo Simeone González (manager of Atletico de Madrid), Carlo Ancelotti (manager of Real Madrid 2014-2015) and Ernesto Valverde Tejedor (manager of Athletico Bilbao).
Marcelino Garcia Toral
Marcelino Garcia Toral began his coaching career at the age of 33 with lowly CD Lealtad in Asturias. He worked in Segunda División B, with Sporting de Gijón's reserves for four years. Toral was the coach of the first team starting from 2003 to 2005, and he finished fifth and tenth position in the Segunda A, before signing for Recreativo de Huelva.
His excellent and satisfactory performance with this La Liga club made him the recipient of his first ever Miguel Muñoz Trophy as La Liga Coach of the season, as nominated by MARCA – a foremost Spanish newspaper. Marcelino won his second Miguel Muñoz Trophy in 2009.
On 14 January 2013, Marcelino ​​was formerly announced as the new manager of Villarreal CF until the end of the season 2012/13 season. The team finished the competition in second place and Marcelino won his third promotion to the First Division as a coach.
Francisco Javier Rodríguez Vílchez
Francisco Javier Rodríguez Vílchez was a retired footballer from Spain. His career was strictly connected with Almeria as a player and a manager. He began his managerial career in 2010 but won La Liga beast manager of the month in November 2013 and May 2014.
Diego Simeone
Diego Pablo Simeone González who was born on 28 April 1970 is the manager of La Liga atletico de Madrid club in Spain. He started his career as a coach with Racing football club in 2006 and the club in May 2006. He was appointed head coach of Estudiantes de La Plata on 18 May, 2006 won them their first ever league title in 23 years on 13 December of the same year by beating Boca Juniorsby 2 goals to 1 in the final.
Carlo Ancelotti
Carlo Ancelotti was born on 10 June 1959 and he was formerly an Italian football manager and player. He played in many capacities as a footballer and when he started his coaching career, Ancelotti is the only manager who have won the UEFA Champions League thrice and played in the finals four times. He is adjudged one of the best and most successful football managers in La Liga in 2015.
Carlo Ancelotti is presently contacted to Bayern Munich, and he expected to start in 2016 summer.
Ernesto Valverde
Ernesto Valverde Tejedor was born 9 February 1964. He played a total of 264 games and scored 68 goals in the period of ten seasons in La Liga. He finished fifth in the UEFA Champions League of June 2013 and returned back as Athletico Bilbao coach and qualified them for the Europa League in his first two years with the club also got to the final of the 2015 Spanish Cup.
Valverde brilliant performance as a coach made led the Lions to their first ever major trophy in 31 years in a 5 goals to 1 aggregate beating of Barcelona for the Supercopa de Espana. He is still the coach of Athletico Bilbao.